Proper Lawn Mowing is Essential
Mowing too Short can Damage or Kill Grass
Mowing Enhances Lawn Aesthetics and Health
How Important is mowing to Lawn Care?
Lawn mowing is a regular part of Lawn Care, together with fertilization, disease and pest control, and irrigation. Proper periodic mowing is important to help develop a high-quality lawn with tighter turfgrass density to resist weeds.
How often should you mow?
As a rule of thumb, lawns should be mowed weekly for the late spring, summer, and early fall months. Depending on the growth, lawns should be mowed every two to three weeks for the winter season when the grass is dormant. For summer months with drought and water restrictions, mowing should be stopped for a limited time to grow taller grass to encourage deep root growth.
What is the Optimal Grass height you set for mowing?
Typical Florida Grasses such as all St. Augustinegrass varieties, Zoysia, or Bermuda require different mowing height settings to keep your lawn healthy. The lawn should never cut more than 1/3 of the grass height at a time. Please refer to the grass cutting height chart below for optimal mowing height by grass species.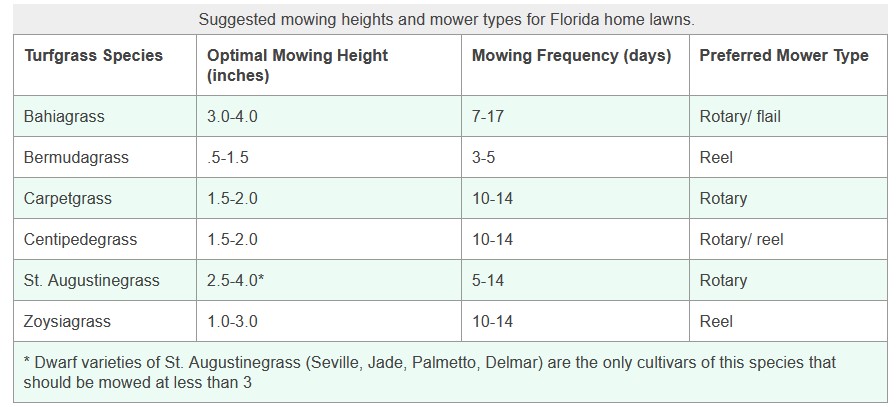 Grass Cutting Height Chart from UF/IFAS Extension University of Florida
To learn more, click on Mowing Your Florida Lawn
Mowing Practices
The following mowing practices can enhance lawn growth and improve grass health.
Don't mow wet grass
Sharpen the mower blade
Mow in a different direction every time the lawn is cut
Do not remove clippings.
Adjust cutting height by setting the mower for the type of grass
Don't spill gasoline on the lawn while filling the mower
Wash the mower before use to reduce diseases transmission, carry insects and weed seed
If clumping occurs, distribute these by re-mowing or by lightly raking
Please feel free to contact us via our Online Contact Form if you have any questions regarding mowing the lawn.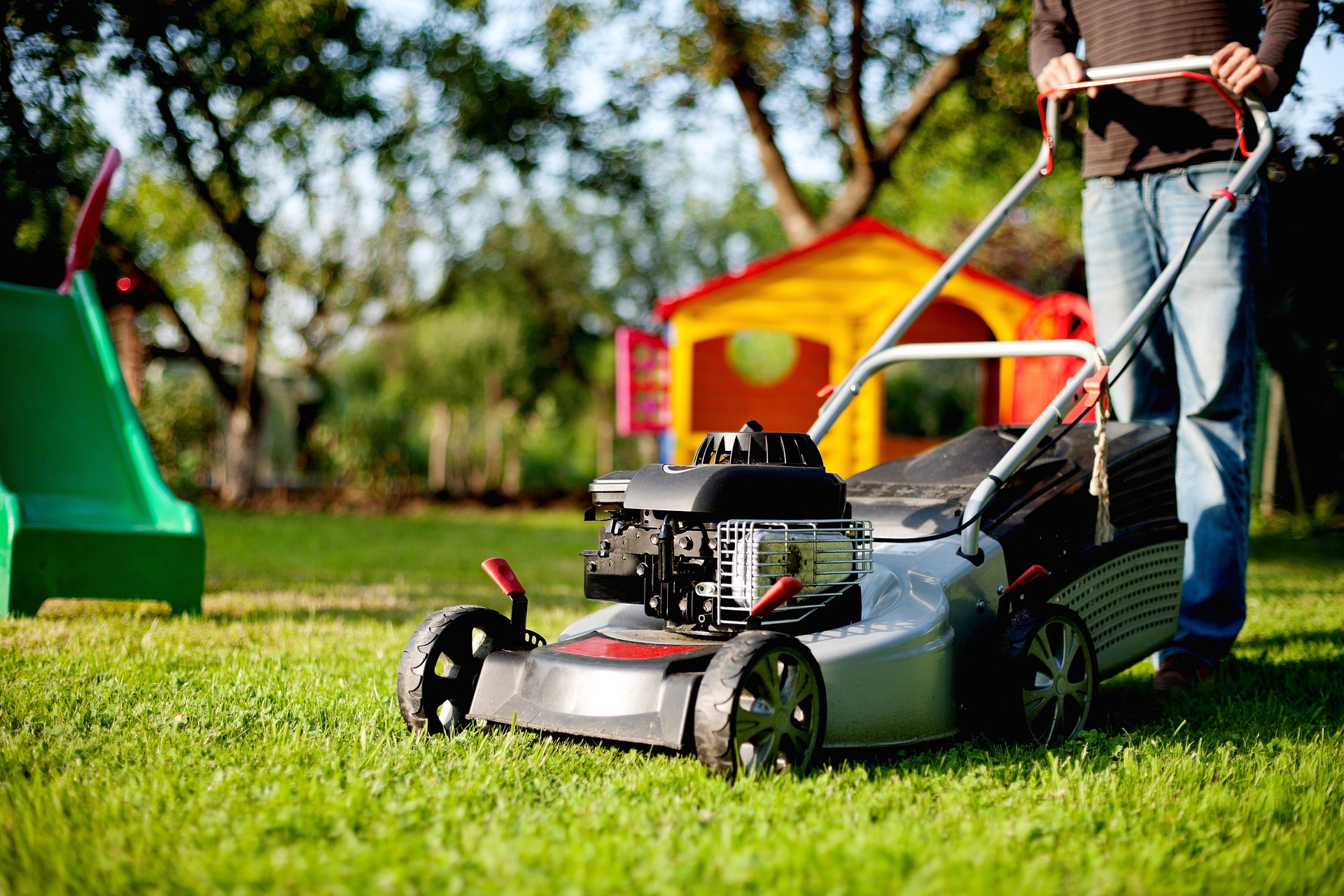 The cutting grass height should be measured from the blade to the surface on a driveway or sidewalk
Values
Collins value system requires respect for the individual that includes our staff, customers, suppliers, vendors and our business partners.

Customers
At Collins, the customer comes first. We seek service excellence, best results  and  100% customer satisfaction.
Know-how
Our team approach to expand and share our collective expertise by early meetings, on-the-job phone calls and field photos.

Culture
Wes, Collins owner exemplifies our culture. He's a hard working technician, finds the problem's root cause and gets results.