Get Our Quote
Just Friendly Service with no sales pressure and free professional Landscape assessment.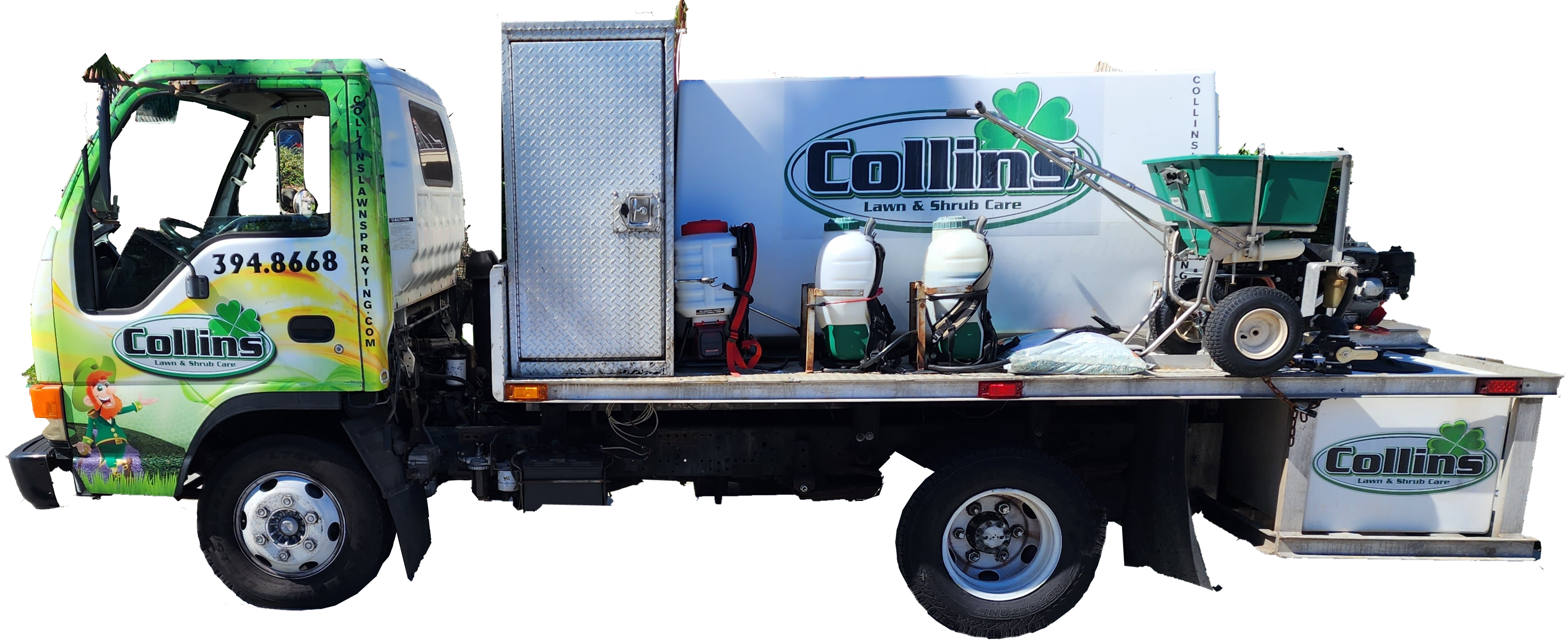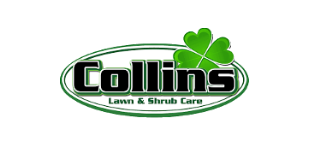 We use a tested formula of quality name-brand products applied according to the manufacturer's specifications for effectiveness and safety.
About Our Founder and Owner
When we look at Collins' large industrial trucks, it's hard to believe 30 years ago, the owner, Wes, was an entry-level technician working for a large national name-brand fertilization and pesticide company.  This started Wes' career and his innate passion for growing things.  At an early age, Wes' Mother said he always had a green thumb and a talent for growing plants and gardens and it came easy to him.

The top national landscape care companies use different approaches but use mostly the same products for landscape care. Wes was trained by the best of these large national companies for over eight years. He excelled on the job and was promoted to positions of more responsibility, and his focus was to increase revenue. Wes preferred his job to be more hands-on in the field and work directly with customers to grow healthy landscapes and solve problems.

After many years of working in the industry, As a senior technician, Wes decided to return to taking landscape care personally and doing the right thing for customers regardless of corporate rules.
In 2002, Wes got off the corporate treadmill. He opened his own business, Collins Lawn and Shrub Care LLC, based on putting the customer first and fulfilling his passion for growing and maintaining beautiful landscapes. 
Finally, Wes' job changed from employee to business owner working directly for customers. From then on, you can find him happily serving customers by using his expertise to apply scheduled treatments, solve problems, and deliver solutions to improve the health of lawns, trees, palms, shrubs, and flower beds. Over the years to today, Wes has continued to fulfill his passion for growing landscapes, growing his business, and becoming an expert in Florida Landscape Care with over 30 years of experience.
Wes realized in his career that knowledge of horticulture is still the reason why he does a better job and can get excellent landscape results.  He spent most of his career and even today studying publications by the University of Florida and reading the newest top-brand landscape manufacturer's product documentation to obtain the know-how to solve problems and apply the latest horticulture developments.

Wes and his crew start each work day with a plan to accomplish tasks that will yield results satisfying the customer's needs by making landscapes Green and Healthy.
Being a landscape care company in Pinellas County for over 20 years indicates we are doing something right. We get many of our new customers by word-of-mouth from existing happy customers. We take pride in our reputation but more pride in our landscape results.
Collins provides both commercial and residential services. We are fully insured, bonded, and licensed by the State of Florida to provide our outdoor landscape services for over 20 years. Collins Florida license is certified for Lawn and Ornamental Plants Pest Control.

In addition to Collins' own "Best Practices" that Wes has personally developed over 30 years, Collins follows Pinellas County Landscape Maintenance Best Management Practices, BMP. BMPs are procedures that encourage healthy yards and prevent excess nutrients from entering our storm drains and polluting our waterways. Collins firmly supports BMP and has integrated it into daily landscape service efforts.
We have a Better Business Bureau rating of A+ and a 5-star rating on Angi for four years. We have an average of 4.6-star rating out of 5 stars for Google reviews. Collins Lawn and Shrub Care LLC's business is registered in Sunbiz.org. Collins is Fully State Licensed.
Our goal is consistently to perform high-quality professional landscape services to make our customers happy by getting fantastic landscape results. We don't achieve magical results and don't overpromise. We get the best results possible by working hard with you and Mother Nature.
As part of our Best Practices, our customer's landscapes must be continuously monitored for any change, so we can immediately address the problems fast, whether the trouble is fungus disease, faulty sprinklers, insects, weeds, or something else. In fact, we have an online form, Report a Problem, for customers to report a landscape problem and upload a photo of the problem from their phone.
Our service focus is regularly planned treatments to keep the customer's landscape green and healthy, but to keep eye on any problems that may be developing. Many companies don't want to hear about problems. At Collins, we are just the opposite. We welcome problems and want to know about them as soon as possible. So we can solve the problem it's in the early stage.
Our services use the most practical approach to provide the best quality results at the least cost.
The purpose of our landscape care services is to get the results you want. Our technicians will listen to you to understand your goals and plans. We don't avoid problems, we embrace them and figure out the root cause and always strive to provide a solution that works. After each service visit, we touch base with you and leave our invoice with assessment information.
We work with the University of Florida,UF, to help us idenify the problem and get more information to manage the issue. Over the year, we have provided many insects, grass, and plant samples for testing to the UF for analysis and the prescribed treatment. We rely on the UF as important resource and a knowledge base for our ability to perfom the superior landscape care.
We work closely with our customers and their property to get observiable data that we analyze to provide the best treatments to improve and maintain your landscape and to react to adverse conditions. Hence, your feedback regarding your landscape is vital to us to fix a problem as soon as possible.
Our Landscape Care Services are better than our competitors because we have:
30 years of experience with Florida Landscape
Our "Best Practices" allow us to deliver superior services
Landscape Maintenance Best Management Practices, BMP
We are always increasing our Landscape Care Knowledge
We use the Univerity of Florida as a resource
Look for problems, find the root cause & fix them
We have a passion for Landscape Care
We care about our customers and their property

Our value-add includes advising our customers about issues and conditions outside Collins' control, such as: mowing grass too short or with a dull blade, broken sprinkler heads or  sprinklers heads with limited water coverage that require adjustments, etc.
 For more about our service, go to our Services page.